Eighty-first Legislature
Second Regular Session
Held at Charleston
Published by the Clerk of the House
West Virginia Legislature
JOURNAL
of the
House of Delegates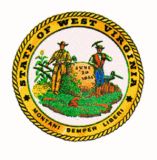 __________*__________
Friday, January 10, 2014
THIRD DAY
[Mr. Speaker, Mr. Miley, in the Chair]
            The House of Delegates met at 10:00 a.m., and was called to order by the Honorable Timothy R. Miley, Speaker.
            Prayer was offered and the House was led in recitation of the Pledge of Allegiance.
            Delegate White suggested the absence of a quorum.
            The roll being called (Roll No. 4), and 31 members having answered to their names, the Speaker declared the absence of a quorum.
            Delegate White addressed the Members present regarding the situation which precipitated today's absence of a quorum, and expressed the collective concern of the House due to the chemical leak which has spoiled the public water supply encompassing nine counties in West Virginia, including all of Kanawha County.
            At 10:05 a.m., the House of Delegates adjourned until 1:00 p.m., Monday, January 13, 2014.