Eighty-second Legislature
First Regular Session
Held at Charleston
Published by the Clerk of the House
West Virginia Legislature
JOURNAL
of the
House of Delegates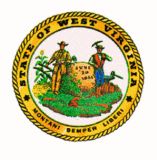 __________*__________
Sunday, March 15, 2015
SIXTY-FIRST DAY
[Mr. Speaker, Mr. Armstead, in the Chair]
            The House of Delegates met at 12:15 a.m., and was called to order by the Honorable Tim Armstead, Speaker.
            Prayer was offered and the House was led in recitation of the Pledge of Allegiance.
            The Clerk proceeded to read the Journal of Saturday, March 14, 2015, being the first order of business, when the further reading thereof was dispensed with and the same approved.
            Delegate Cowles arose to suggest the absence of a quorum, the Clerk opened the machine for the roll to be taken (Roll No. 634), and 95 members being present, the Speaker declared the presence of a quorum. The absent being as follows:
            Absent: Cadle, Campbell, Marcum, L. Phillips and Reynolds.
            Delegate Campbell announced that had she been present when the quorum call was taken she would have voted in the affirmative.
Leaves of Absence
            At the request of Delegate Cowles, and by unanimous consent, leaves of absence for the day were granted Delegates Cadle, Marcum, L. Phillips and Reynolds.
            At 12:50 a.m., the House of Delegates adjourned until 5:00 p.m., Monday, March 16, 2015.