Office of the Speaker of the House of Delegates
Roger Hanshaw (R - Clay, 62)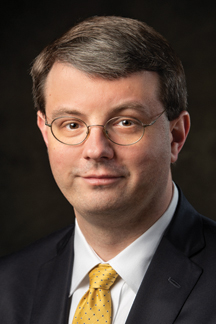 Welcome to the West Virginia Legislature's website.
The House of Delegates is considered "The People's House," and it's critical for us as your elected representatives to have your input so we know how best to advocate on your behalf. So I encourage you to reach out and contact me and your local delegate so your voice can be heard.
It's my goal to work every day to make West Virginia a better place to live, work and raise a family. If you're a business owner, thank you for choosing to invest in our state and we hope to help you grow and create more jobs. If you're a parent, know we're going to do our best to provide safe communities and a strong education system to help you raise your children. And if you're a young West Virginian, know we are going to work hard to make sure you can get a quality education and find opportunities to help you stay, work, and raise a family of your own in our beautiful state after graduation.
This Web site is maintained by the
West Virginia Legislature's Office of Reference & Information.
|
Terms of Use
|

Webmaster
| © 2023 West Virginia Legislature **