Pat McGeehan (R - Hancock, 001)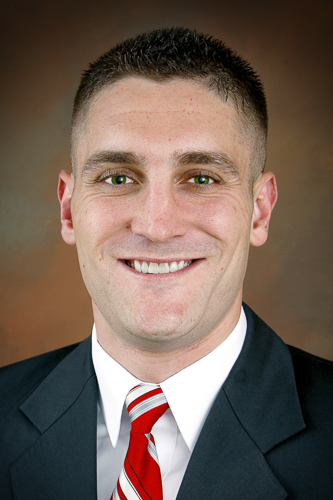 CONTACT
pat.mcgeehan@wvhouse.gov
Capitol Office:
Room 211E, Building 1
State Capitol Complex
Charleston, WV 25305
Capitol Phone:
(304) 340-3192
District:
616 Florida Avenue
Chester, WV 26034
District Phone:
(304) 374-7018
Pat McGeehan Biography
Date of Birth: October 22nd, 1979
Education: B.S. History, US Air Force Academy / M.A. Philosophy, Franciscan University of Steubenville / Ph.D. student of Philosophy, Duquesne University
Occupation: Business Management. Author. Youth Counselor. Former Military Intelligence Officer.
Children: Kennedy McGeehan
Parents: The late Colonel Mark McGeehan and Jodie Juszczak
Religion: Roman Catholic
Town of Birth: Enid, OK
Affiliations: Knights of Columbus (3rd Degree); Lifetime member of the Veterans of Foreign Wars
SPONSORED LEGISLATION, 2023

Delegate McGeehan was the Lead Sponsor of 26 bills
Bill
Title
Status
Committee
HJR 3
Taxpayers Bill of Rights
Pending
Finance
HJR 15
Super-Majority Required for Passage of Tax Bill Amendment
Pending
Finance
HJR 28
Relating to preventing any individual from serving in the office of Secretary of State, Auditor, State Treasurer, Commissioner of Agriculture, or Attorney General for more than three consecutive terms
Pending
Judiciary
HB 2009
Relating to the authority and obligations of the Governor and Legislature when in declared states of preparedness and emergency
Pending
Government Organization
HB 2047
Exempting motor vehicles from personal property tax
Pending
Finance
HB 2104
Right to keep and bear arms
Pending
Judiciary
HB 2115
Exempting law-enforcement officers from payment of income and personal property taxes
Pending
Political Subdivisions
HB 2116
Home Instruction Tax Relief Act
Pending
Education
HB 2117
Relating to the hunting of coyotes
Pending
Agriculture and Natural Resources
HB 2118
Repealing the article on unfair trade practices
Pending
Judiciary
HB 2150
Requiring parents or guardians to participate in programs for juveniles in an out-of-home placement
Pending
Judiciary
HB 2152
Exempting social security benefits from personal income tax
Pending
Finance
HB 2155
Defend the Guard Act
Pending
Veterans Affairs and Homeland Security
HB 2156
Exempting firefighters and volunteer firefighters from payment of income and real and personal property taxes
Pending
HB 2157
Discontinuing the use of common core standards and assessments in the state
Pending
Education
HB 2158
Abolishing the Personal Income Tax
Pending
Finance
HB 2232
Relating to the transfer of certain revenues derived from lottery activities generally, restoring distribution to the West Virginia Infrastructure Fund to 2013 rates and decreasing the funds available for grants therefrom
Pending
Finance
HB 2292
Continuing personal income tax adjustment to gross income of certain retirees receiving pensions from defined pension plans
Pending
Finance
HB 2293
Life at Conception Act of 2023
Pending
Judiciary
HB 2298
Granting counties and municipalities a portion of the net terminal income from racetrack video lottery
Pending
Finance
HB 2635
Exempting personal income earned by individuals working as teachers at primary and secondary schools from personal income tax
Pending
Education
HB 3195
Relating to the management of personal service appropriations for vacant positions
Pending
Finance
HB 3197
Creating the Legislative Infrastructure Commission
Pending
Finance
HB 3318
Relating to location of services provided by the Workforce Development Board as related to the one-stop delivery system
Pending
HB 3353
Relating to the limitations on the financial relationships with foreign entities that have values antithetical to those of the State of West Virginia
Pending
HB 3398
Relating to the establishment of the West Virginia Memorial to Fallen Heroes of the Global War on Terrorism
Signed