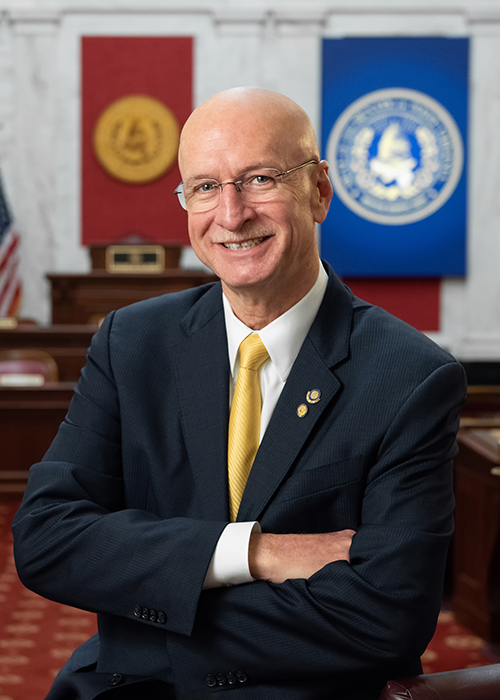 Welcome from Senate President Craig Blair
Whether you are a current resident or someone looking for a new place to build a business or call home, this site can be a valuable source of information about the pro-growth initiatives that have been enacted by the West Virginia Legislature over the last few years.
The Legislature has been focused on crafting legislation designed to create jobs and bring opportunities to the citizens of West Virginia, and we have enacted bold comprehensive tax, legal, regulatory and education reform legislation that are key to unlocking West Virginia's full economic potential.
We have worked hard to ensure that tax dollars are spent in a fiscally responsible manner. We have passed flat-line budgets without cutting services or endangering our most vulnerable citizens, and our rainy day fund is healthy. We have made changes to and investments in our pension plans, and they are in great shape.
Changes to our business tax structure in recent years have included elimination of the business franchise tax and the reduction of the corporate net income tax. We do not foresee any new or increased taxes on the horizon, and we fully expect a measure to pass next year that will eliminate the manufacturing inventory, machinery, and equipment tax and the personal property tax on motor vehicles.
West Virginia is a right-to-work state. The cost of doing business in the Mountain State is among the lowest in the country, and I believe our pro-business climate gives companies the opportunities needed for success.
West Virginia's strategic location and skilled workforce make it a great place to do business. Our low cost of living, beautiful mountains, and abundant outdoor recreational opportunities also make it a great place to live and raise a family.
I encourage you to let country roads bring you home to Almost Heaven West Virginia.